CONTACT
Visit our showroom to see the full range of Pellet Fires and Ultra Low Emission Wood Burner (ULEB) models on display and working.  We offer a handy location you can easily find, including off street parking and a friendly, helpful team.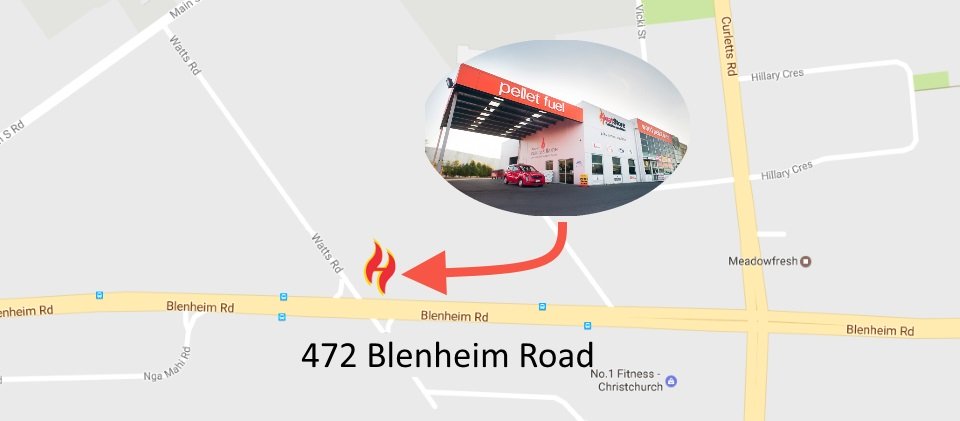 Address:
472 Blenheim Road, Sockburn
(Cnr Watts Road / Blenheim Road)
Christchurch, New Zealand
PO Box: 11-245, Sockburn, Christchurch 8443
Hours: Monday to Friday 8.30am – 5.00pm, Saturday 10am-1pm
Phone: (03) 343 1651
Email: info@heatstore.co.nz
We are closed for the holiday season from Friday 22nd December, and will reopen Monday 8th January.
If you are unable to visit the showroom please complete the online enquiry form and a Heatstore representative will contact you